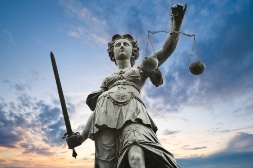 Legally speaking: Does contact with an appraiser cross the line?
Sep 30, 2013
By Lorie Garland, Assistant Vice President of Legal Services
Q: I have a listing that just went under contract. The contract reflects a very fair price. However, due to some unique features of the property and the limited number of comparables, I am concerned the property will not appraise. Am I permitted to supply property information and comparables to the appraiser or would this be viewed as attempting to improperly influence the appraisal?
An appraiser is required to independently, objectively and impartially determine the value of a property. Federal law prohibits coercion, bribery and other similar actions designed to cause an appraiser to base the appraised value of a property on factors other than the appraiser's independent judgment. The law, however, does not prohibit an agent from providing factual information to an appraiser or answering an appraiser's questions regarding the property or the market. This information may include a survey of the property, the Residential Property Disclosure Form, green building components or energy efficiency features of the property, neighborhood information and recent comparables.
The more detailed the information and the earlier it is provided ensures a smoother appraisal process. The information can be provided through the MLS or directly to the appraiser at the time of the site inspection. An agent should make every effort to promptly and completely respond to any appraiser follow-up phone calls.
Once the appraiser has completed the appraisal assignment and the appraisal report has been sent to the lender, an appraiser is prohibited from discussing the results of the report with anyone other than the lender. If an agent finds an error in the report (i.e., square footage, age of the home, etc.) the agent should bring the error to the lender's attention. The lender may choose to provide additional data to the appraiser for consideration.