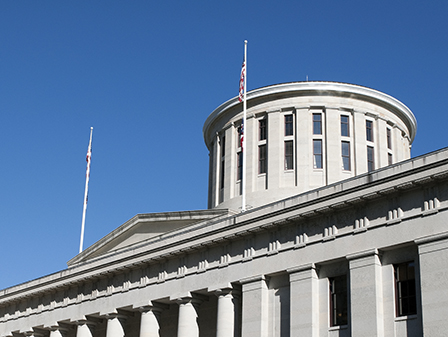 Home inspector licensure bill paused, industry continues to explore path to passage
Apr 12, 2018
By Scott Williams, Ohio REALTORS Vice President of Public Policy
Thank you to the thousands of Ohio REALTORS who answered the "call" and encouraged their Ohio lawmaker to pass a measure to establish licensure of home inspectors. Because of the outpouring of industry support for the common sense, consumer protection legislation we were confident that there were enough votes in the Ohio House of Representatives for it to be approved and move to the Senate for its consideration.
However, as you are undoubtedly aware, House Speaker Cliff Rosenberger (R-Clarksville) abruptly resigned his position the evening before House Bill 211 was expected to go to the floor for a vote.
While the status of the bill is uncertain, we are exploring all options in an effort to achieve successful votes in both the House and Senate prior to adjournment of the General Assembly. In the interim we have deactivated our current "Call For Action."
HB 211 has the strong support of Ohio REALTORS and the Ohio Chapter of the American Society of Home Inspectors. It was overwhelmingly passed by the House Economic Development, Commerce and Labor Committee by a 12-2 vote in late February. The bill calls for creation of a regulatory board that will adopt minimum standards, conduct competency examinations, establish ongoing education, and provide consumers a process to have complaints addressed.
There are 30 states across the country that have already adopted home inspection licensure legislation.