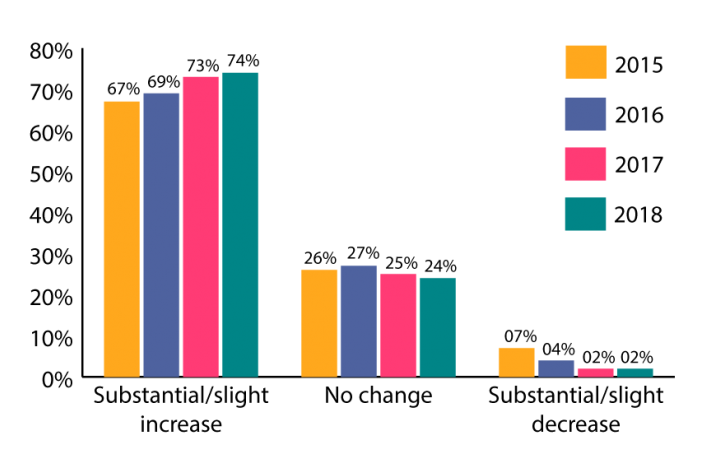 Ohio Market Watch: Ohio millennials' interest in buying holds steady
May 9, 2018
By Greg Stitz, Ohio REALTORS Director of Research
For the past two years slightly less than three-quarters of Ohio REALTORS responding to the organization's housing confidence survey are seeing a substantial or slight increase in the number of millennials (buyers born between 1981 and 1996) expressing an interest in purchasing a home. Only 16 percent of respondents notice a substantial increase in interest from millennials.
One reason for millennials' seeming lack of interest is a shortage of low entry-level housing inventory. In fact, 90 percent of Ohio REALTORS responding to this same survey indicate low entry-level housing inventory substantially or slightly hinders millennials ability to purchase a home in their area.
Survey results are based on responses to a monthly survey, designed to capture the effects of the existing economic conditions and trends on the real estate industry, sent to a pool of 1,200 Ohio REALTORS participants. Click here to participate in future Ohio REALTORS Housing Confidence Surveys.