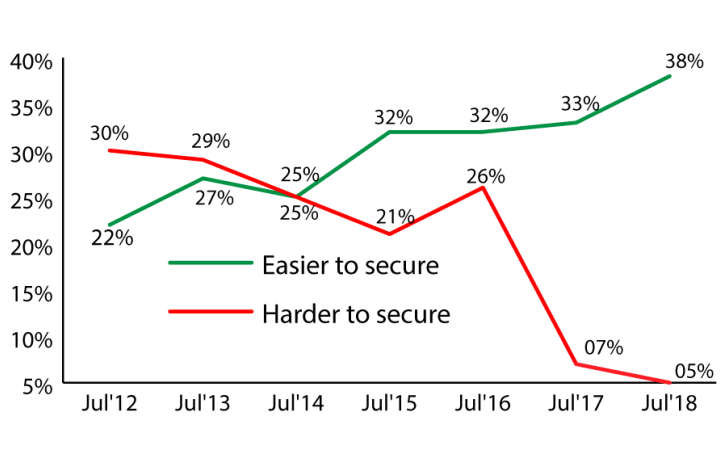 Ohio Market Watch: Buyers find it easier to obtain financing
Sep 10, 2018
By Greg Stitz, Ohio REALTORS Director of Research
Breaking from consistent findings over the past few years, 5 percent more respondents indicate their clients are finding it easier to secure financing. This is according to findings from Ohio REALTORS July 2018 housing market confidence survey.
Additionally, a significant decline in the percentage of respondents indicating their clients are finding it harder to secure financing appeared last July (26% in July 2016 to 7% in July 2017). The decline continued this July (5%). The remaining 2018 respondents (57%) find that their clients' level of difficulty in securing financing remains the same.
Survey results are based on responses to a monthly survey, designed to capture the effects of the existing economic conditions and trends on the real estate industry, sent to a pool of 1,200 Ohio REALTORS participants. Click here to participate in future Ohio REALTORS Housing Confidence Surveys.