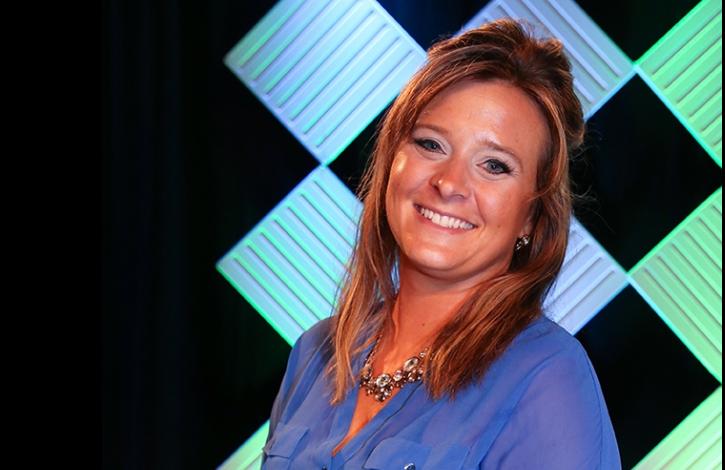 Jamie Leach honored as Ohio REALTORS 2018 'Community Service' recipient
Sep 24, 2018
REALTOR Jamie Leach of Wooster was honored with the Ohio REALTORS 2018 Excellence in Community Service Award.
The presentation of the award was made at the organization's Grand Session, a highlight of the Ohio REALTORS 108th Annual Convention & EXPO, Sept. 16-18, in Columbus. Leach, who was nominated by the Wayne-Holmes Association of REALTORS, is associated with Marinello Realty.
The Excellence in Community Service Award is presented to an individual REALTOR who has shown exemplary commitment to community service.
Leach has been licensed real estate agent and a member of the Wayne-Holmes Association of REALTORS since 2011.
She was honored for her tireless efforts to improve lives and circumstances of foster children and parents in the Wayne County community. Leach founded Lolo's Ark, a Wooster-based non-profit open closet providing free clothing and other necessary items to area foster parents – allowing them to focus their immediate attention of helping comfort the child that arrive in their home.
Lolo's Ark, was named after Leach's now adopted son, Logan, who arrived as a months-old foster child to the family's home late on a weekend more than three years ago. Over the years, the Leach family has fostered 13 children.
"(Logan) came to us on a weekend, an after-hours call," Leach explained. "They brought him to us with nothing. We didn't know his name, age, what he ate, or even the last time he was fed.
"When children come to us we just want to love them, comfort them and make them feel safe," she continued. "The last thing we want to do is leave them to buy them the things they need to fill a wardrobe. This is how Lolo's Ark was born."
Since its formation, Lolo's Ark has provided foster families with clothes, baby equipment, diapers, shoes and supplies. Funding for Lolo's Ark is derived from donations from the local community, notably from her broker, Amy Marinello with Marinello Realty. Another local brokerages, mortgage and title companies have helped raise funds for the organization.
"I couldn't do these things alone…it takes a village," Leach said. "I do this for the foster families because they are more deserving of this award than I am. They are the ones that do the hard work day after day."
The Ohio REALTORS, with more than 33,000 members, is the largest professional trade association in Ohio.