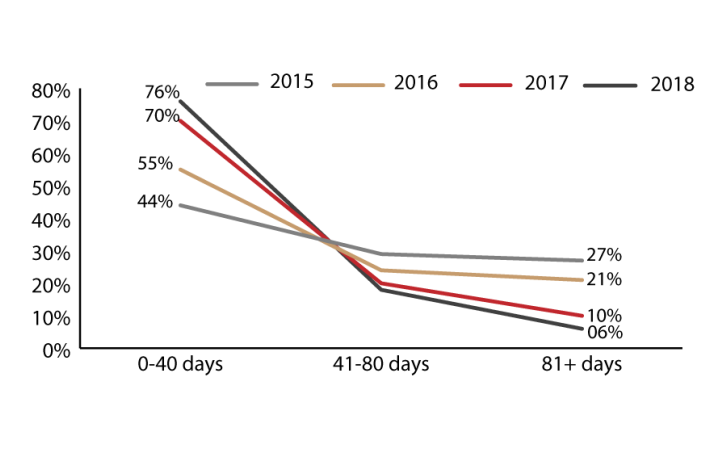 Ohio Market Watch: Homes continue to sell fast
Oct 3, 2018
By Greg Stitz, Ohio REALTORS Director of Research
The number of days residential properties are on the market has dropped dramatically over the past four years. According to a recent Ohio REALTORS housing confidence survey 76 percent of listed homes sold within an average of 40 days. More specifically, 24 percent of respondents report the average number of day their clients' homes are on the market is 10 or less. And 47 percent of respondents watch their average clients' homes sell in 20 days or less.
Ohio REALTORS also tracks average days on market and reported a record-setting 49 days on market in July 2018. For comparison purposes the average days on market for July 2011 was 106.
Survey results are based on responses to a monthly survey, designed to capture the effects of the existing economic conditions and trends on the real estate industry, sent to a pool of 1,200 Ohio REALTORS participants. Click here to participate in future Ohio REALTORS Housing Confidence Surveys.