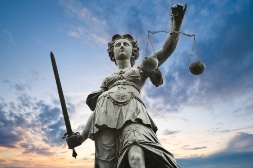 Ohio Supreme Court rules real estate license needed to negotiate oil and gas leases
Oct 9, 2018
By Peg Ritenour, Ohio REALTORS Vice President of Legal Services/Administration
Several years ago an oil and gas boom exploded in Ohio, predominantly in the eastern and southern part of the state. And along with it came "land men" from out of state, offering their services to assist oil and gas companies in acquiring the right to oil and gas on Ohio properties. The clear majority of these land men were not licensed real estate agents or brokers in Ohio. Almost immediately the question was raised as to whether a real estate license is required to engage in such activity. The Ohio Supreme Court has settled that issue in a Mahoning County case that has been pending since 2014, ruling that a real estate license is required of "land men" who negotiate oil and gas leases in Ohio.

The case involved a lawsuit filed by Thomas Dundics seeking to enforce an agreement he alleged that he and his company, IBIS Land Group, had with Eric Petroleum Corp (" Eric"). Dundics alleged that Eric had agreed to pay him for finding property owners, negotiating gas leases and working with Eric to execute gas leases. Eric subsequently refused to pay Dundics for certain leases based upon the fact that neither Dundics or his company holds an Ohio real estate license, citing an Ohio statutory provision that bars unlicensed persons from bringing a lawsuit to recover compensation for performing activity that requires a real estate license. Dundics filed suit, claiming that an Ohio real estate license is not required to engage in oil and gas negotiations.

Under Ohio Revised Code section 4735.01 a real estate license is required of anyone, who for another and for compensation or any other valuable consideration, performs certain functions, including procuring prospects or handling the negotiation of any transaction that does or is calculated to result in the sale or lease of real estate. This section goes on to define "real estate" to include "leaseholds as well as any and every interest or estate in land situated in this state, whether corporeal or incorporeal, whether freehold or non-freehold, and the improvements on the land…"

In this case it was clear that Dundics was seeking compensation for procuring a prospect for a gas and oil lease and handling the negotiations. But Dundics argued that the above definition of "real estate" is ambiguous and that the legislature did not intend to pull in oil and gas interests under that definiton. The Supreme Court disagreed. In doing so the court said the language of the statute is clear and that oil and gas rights are an interest in real estate. As such, a real estate license is required. The court went on to state that if the legislature had wanted to exempt this activity or exclude oil and gas interests from the definition of real estate it could have done so, but it found nothing to indicate that this was the intent of the General Assembly.

As a result of this decision, many of these so called "land men" will probably be obtaining an Ohio real estate license. Brokers should remember that if these individuals affiliate with them as a salesperson, any oil and gas business they engage in must be done in the name of your brokerage. Moreover, like any other affiliated salesperson, the principal broker is required to supervise their activity. Brokers should also double check with their E&O insurance carrier to confirm that such activity is covered under your policy.

Finally, it should be noted that under Ohio law there are several exemptions from the requirement to have a real estate license. One of these is for persons who engage in what would otherwise be licensed activity but who do so in their capacity as the regular employee of a person or entity. Therefore persons who are the regular employees of oil and gas companies are not required to be licensed in Ohio to procure sites or negoatiate oil and gas leases on behalf of that employer.

To read a copy of the Supreme Court's decsion in this case click here.

Legal articles provided in the Ohio REALTORS Buzz are intended to provide broad, general information about the law and is not intended to be legal advice. Before applying this information to a specific legal problem, readers are urged to seek advice from an attorney.