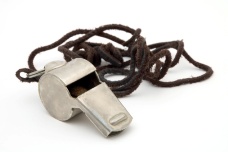 Coaching Corner: Making consistency your friend!
Aug 3, 2012
By Marilou Butcher Roth
Let's first start with the concept that if you create consistent activity within your business, you will achieve consistent results...everybody OK so far? This is also true in other areas, such as fitness — if you only work out every once in a while, you will probably not achieve the results you are looking for!
One of the reasons that show up for people is they find consistency to be stifling, wanting more of an open schedule. If you can dedicate at least 15 minutes each of your workdays to developing new business you will see immediate improvement. You really do not need a lot of time, it's the consistency that generates focus and results!
The other piece you may want to examine is how you are finding new business. Sometimes I have seen REALTORS who think they "should" call FSBO's , for example, when they totally do not like to do this. So, find an area of finding new business that you feel good about and creating the consistency will come much easier.
I will be exploring various methods of finding new business in upcoming blogs and articles!