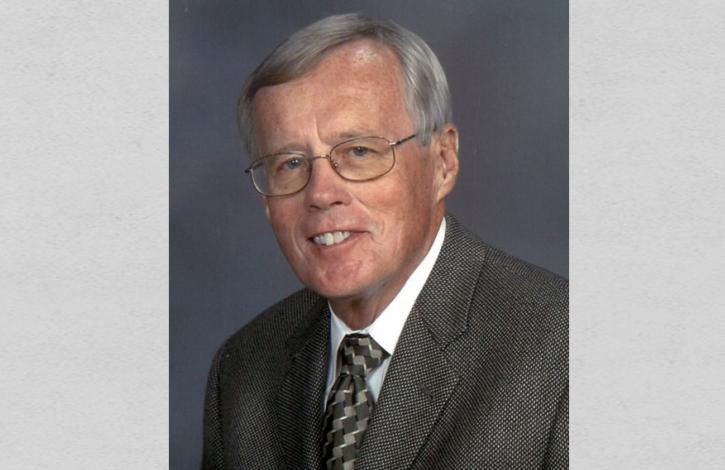 In Memoriam: Former Ohio and NAR top executive Almon R. "Bud" Smith
Nov 7, 2018
Almon R. "Bud" Smith, who was a transformative leader for REALTORS in Ohio and across the nation passed away on Oct. 29 following a protracted illness.
Smith ushered in a new technological era at the National Association of REALTORS and led a major staff restructuring as chief executive from 1991 until 1997. Smith pushed for the association's first member website, known as One Realtor Place, insisting at the time that it was "crucial to the future of NAR and the REALTOR organization that it be done -- and done right."
Highly attuned to governance issues, Smith simplified the NAR committee structure at the same time that he encouraged greater member participation.
Smith, who was 80 and a resident of Naples, Fla., retired from NAR after serving the REALTOR family for 30 years. Before joining NAR, he was executive officer of the Ohio Association of REALTORS for more than 13 years. From 1970 to 1978, he headed the Cleveland Area Board of REALTORS, and from 1967 to 1970, he served as executive officer of the Cincinnati Board of REALTORS.
"Bud was a remarkable visionary, unparalleled leader and true advocate for REALTORS," said Bob Fletcher, chief executive officer of Ohio REALTORS. "I had the honor of working alongside Bud when I first joined Ohio's Public Policy team and was able to witness, first-hand, his commitment to providing top-notch service to advance the profession. Ohio benefited greatly from his leadership."
In recognition of his guidance and mentoring of a generation of association executives, an AE leadership society was named in Smith's honor after his retirement from NAR. It acknowledges the ongoing commitment of inductees to the advancement of REALTOR association management.
Smith was married to Barbara J. Smith, who survives him, for 55 years. He was the father of three children and had four grandchildren. Smith was an Air Force veteran who served in the military police in Germany during the Berlin Wall crisis.
Smith's commitment to transparency and accessibility were praised by current and past NAR staff. He'd regularly invite small groups of employees at all levels to have breakfast with him and came prepared with note cards containing "fun facts" about each person. Smith instituted the Lotus Notes database system, insisting that virtually all policies and documents relevant to employees' understanding of the operations of the association be included and available to all. "There were no secrets. We were able to see duplication and also able to correct it," says Kathy Marusarz, who recently retired as business manager of REALTOR Magazine.
Smith significantly reduced the size of the NAR workforce, which had grown management-heavy during the preceding years. And his vision for evolving the organization included helping the individuals he worked with to develop personally and professionally. To that end, Smith's introduction of The Pacific Institute self-actualization program signaled his commitment to helping all employees discover and reach their fullest potential whether it was inside or outside the association. Former NAR CEO Dale Stinton, who retired in 2017, says PI and its use of affirmations was influential in his pursuit of the top executive job. "Bud was a teacher who used to say to me, 'Try less to mentor with words. Your actions will be far more powerful,'" Stinton says.
Smith began his professional life working for a savings and loan institution in Cincinnati, and through that work, he met a REALTOR who persuaded him to pursue the open executive position at the Cincinnati association. He got the job and never looked back. Along the way, he obtained a doctorate in business administration.
When he was hired by NAR as executive vice president, the top staff management job, he set a six-year limit on his tenure and reminded the NAR Board of Directors of that fact when he announced his retirement in 1997.
Smith's passions went far beyond association management. He was a boundless adventure seeker who enjoyed wilderness backpacking, dogsledding, skiing, running, horseback riding, and glider piloting. He also loved tractors, taking every opportunity to drive one at his farm in Ohio, as well as using the tractor mower at his church to take care of the lawn. He planned fall visits to the Wisconsin farm of Bill Malkasian, current NAR senior vice president of advocacy, based on when it was time to use the tractor.
After leaving NAR, Smith focused on serving the church. He said around the time of his departure that he wanted to help church leaders develop better management skills to guide their congregations more effectively.
NAR's current CEO, Bob Goldberg, who joined the association when Smith was chief executive, admired him from the start. "He was the type of leader I wanted to be. He was able to make tough decisions and find balance between sustainable association growth and fiscal responsibility," Goldberg says. "He always did what was right for the organization, our members, and our staff, and you knew his heart was in the right place."
Source: National Association of REALTORS, REALTOR Magazine