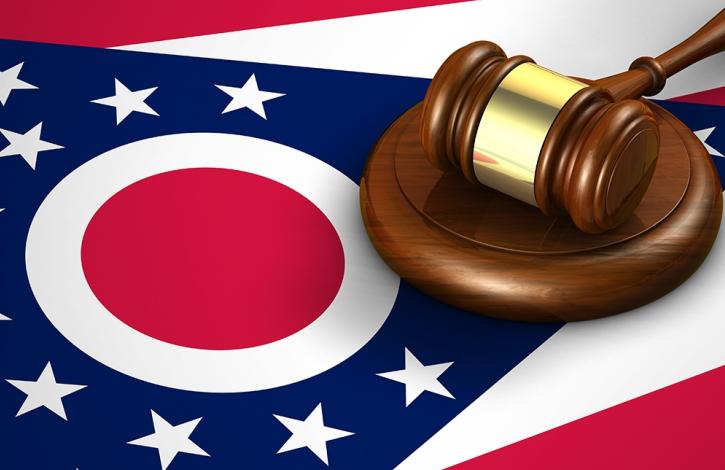 New legislation will create registration process for 'land men'
Jan 16, 2019
By Peg Ritenour, Ohio REALTORS Vice President of Legal Services/Administration
An amendment to legislation that passed in the final days of 2018 will now exempt "land men" who negotiate oil and gas leases in Ohio from the requirement of being licensed as a real estate licensee if they register with the Ohio Division of Real Estate and Professional Licensing and meet other requirements. These new provisions will become effective on March 20.
The amendments added to Sub SB 263 were spearheaded by the oil and gas industry in response to a decision issued by the Ohio Supreme Court last September in the case Dundics v. Eric Petroleum. As reported last fall, this case held that a real estate license is required to negotiate oil and gas leases in Ohio. Surprisingly, this made Ohio the only state among those that produce oil and gas to require "land men" to be licensed as a real estate agent or broker to engage in such activity.
Under Senate Bill 263, "land professionals" will be exempt from the requirement to hold a real estate license if they meet several criteria. First, the professional must register with the Superintendent of Real Estate and Professional Licensing. To qualify for registration the land professional must be a member in good standing with a national, state, or local professional organization that has been in existence for at least three years and, as part of its mission, has an established set of standards of performance and ethics for oil and gas land professionals. If a land professional is no longer in good standing with the trade organization, this must be reported to the Superintendent within 30 days. Failure to do so can result in an automatic suspension of their registration.
Secondly, the land professional must comply with a two-step disclosure process that is similar to the agency disclosure process real estate licensees must follow. The first disclosure must be made by the land professional prior to or at first contact with a property owner. The second disclosure must be given to the land owner prior to entering into any agreement regarding oil and gas leases or pipeline easements. These disclosure forms will be developed by the Superintendent. In addition to disclosing that the land professional is registered with the Ohio Division of Real Estate and Professional Licensing and that they are a member of a professional trade association, the disclosure forms must include statements that:
The oil and gas land professional is not a licensed real estate broker or real estate salesperson;
That the landowner or other person with an interest in real estate may seek legal counsel in connection with any transaction involving the land professional; and
That the professional is not representing the property owner.
It should also be noted that this exemption does not allow a land professional to engage in activities related to the purchase or sale of real estate including a fee simple, the sale of oil and gas interests or other real estate activity.
Moreover, under existing Ohio law persons who are the regular employees of oil and gas companies are not required to be licensed in Ohio as a real estate licensee; they will likewise not be subject to the registration requirements for land professionals acting on behalf of their employer. Additionally, attorneys are exempt from the licensing and registration requirement if they are performing such acts in the course of providing legal services.
To summarize, there are four ways that a third party can negotiate the lease of oil and gas interests in Ohio:
Hold a real estate license and conduct such activity under the brokerage with which the licensee is affiliated;
Register as a land professional with the Ohio Division of Real Estate and comply with all disclosure provisions;
Act as regular employee of a party to the proposed lease (i.e. an oil and gas company employee); or
Perform such dues as an attorney in the performance of legal services.
Anyone who negotiates oil and gas leases for another person or entity for some form of compensation without meeting one of these four criteria can be found to have practiced real estate without a license. Not only is such conduct a first-degree criminal misdemeanor, but it can subject that person to civil penalties of up to $1,000 per violation. Each day a violation occurs or continues is considered a separate violation under Ohio license law.

Legal articles provided in the Ohio REALTORS Buzz are intended to provide broad, general information about the law and is not intended to be legal advice. Before applying this information to a specific legal problem, readers are urged to seek advice from an attorney.