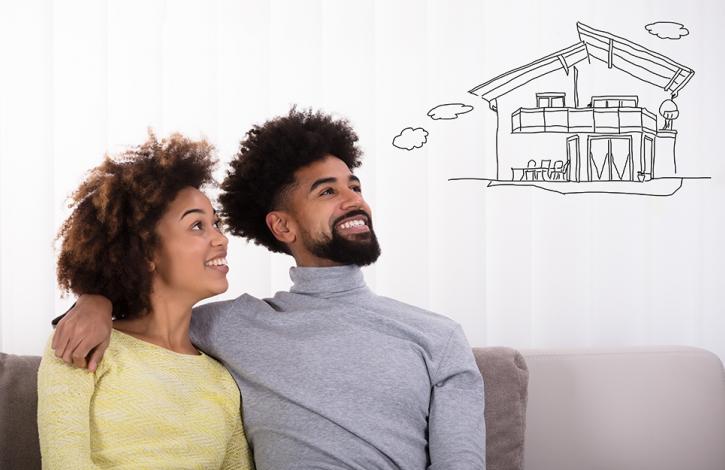 Ohio's January Housing Report: Tight inventory levels, rising list prices & fewer days on the market
Feb 7, 2019
The latest snapshot of the Ohio housing marketplace shows rising list prices and a faster pace of sales compared to January 2018. While most markets across the Buckeye State continue to face the challenge of persistent low inventory levels, there are select areas showing increases.
Nationally, the headline from realtor.com's January 2019 Housing Report, which tracks inventory of for-sale single-family homes and condo, median list prices, and days on the market for cities across the nation, reveals shifting market trends. Specifically:
The January U.S. median listing price was $289,300, up

7 percent year-over-year

Nationally, homes sold in 87 days in January, two days faster than last year

National inventory grew 6 percent year-over-year, while inventory in large markets increased 12 percent
Only six months following the most competitive home buying season of all time, January data shows the U.S. housing market is off to a slower start in 2019. Although home prices are increasing, 15 percent of U.S. listings had price cuts in January, and declines in days on market have significantly decelerated since last year.
The U.S. housing market is off to a slower start this year in many markets, compared to the rapid acceleration we saw last January. Although the market is slowing, it's important to remember that we're coming off of four straight years of inventory declines that pushed the market to a record low availability of homes for sale. The real metric to keep an eye on is entry-level homes, which are the key to getting today's market back in balance. These homes are still in short-supply.
"While Ohio has been similarly challenged by low levels of homes listed for sale for an extended period, it apprears that we are seeing signs of improvement in a number of markets," notes Ohio REALTORS President Anjanette Frye. "We remain hopeful that we'll continue to see an uptick in inventory levels to meet the ongoing demand as we approach the traditional spring home buying season."
Ohio Housing Report -- January 2019-January 2018
| | | | |
| --- | --- | --- | --- |
| Ohio Marketplace | Median List Price | Days on the Market | Active Listings |
| Akron | $150K / 9% | 75 / -4% | 2K / -12% |
| Ashtabula | $120K / 15% | 106 / -6% | 387 / -5% |
| Canton-Massillon | $140K / 8% | 64 / -5% | 1K / -1% |
| Chillicothe | $138K / -6% | 76 / -11% | 284 / 8% |
| Cincinnati (OH-KY-IN) | $231K / 6% | 73 / -9% | 5.8K / 2% |
| Cleveland-Elyria | $170K / 6% | 82 / -9% | 7K / -1% |
| Columbus | $230K / 4% | 69 / 0% | 5.4K / 6% |
| Dayton | $143K / 15% | 75 / -1% | 2.3K / -21% |
| Findlay | $179K / 6% | 78 / -9% | 261 / -3% |
| Lima | $123K / 30% | 83 / -17% | 330 / -18% |
| Mansfield | $115K / 5% | 74 / -5% | 278 / -11% |
| Marietta | $151K / 1% | 90 / -15% | 161 / 5 |
| New Philadelphia-Dover | $130K / 0% | 80 / -8% | 199 / -17% |
| Portsmouth | $103K / -6% | 111 / 2% | 312 / -1% |
| Salem | $123K / 23% | 105 / 8% | 326 / -14% |
| Sandusky | $189K / 11% | 100 / -7% | 506 / -5% |
| Springfield | $109K / 1% | 87 / 0% | 485 / -24% |
| Steubenville-Weirton, WV | $94K / 5% | 101 / -6% | 365 / -14% |
| Toledo | $135K / 13% | 80 / -2% | 1.9K / -7% |
| Wooster | $173 / 10% | 82 / 5% | 235 / 6% |
| Youngstown-Warren-Boardman | $119K / 10% | 101 / -6% | 2K / -7% |
| Zanesville | $160K / 2% | 94 / -17% | 374 / 12% |
| U.S. Average | $289K / 7% | 87 / -2% | 1.3M / 6% |