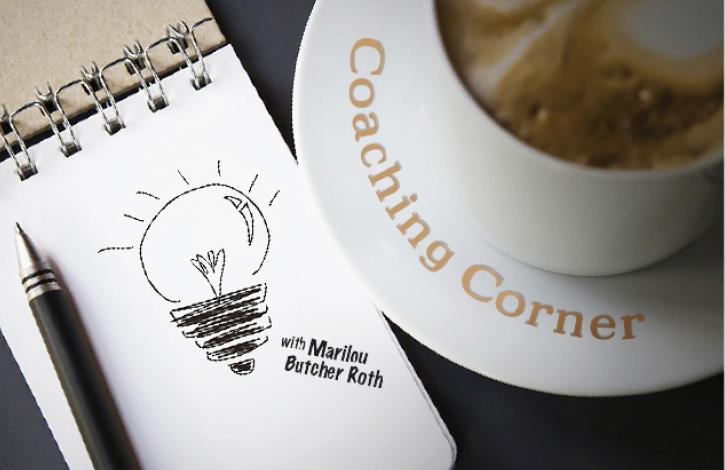 Coaching Corner: Motherly advice
May 10, 2019
By "Coach" Marilou Butcher Roth
Mother's Day is on Sunday -- head's up if somehow you missed this! I personally have many roles around mothers -- mother, grandmother, stepmother, step grandmother, mother-in-law. These are roles that I cherish each and every day. I am also a daughter. My mother passed away a few years ago, and I am quite certain that I did not appreciate her wisdom fully, finding a lot of what she said trite and sometimes irrelevant.
Let's think about it though, our mothers are giving advice from the moment we can hear. I believe I tuned out most of what she said, and in thinking back, she was giving me true life skills to follow. Today I want to revisit some of the basics from my mother that have managed to lodge themselves in my brain:
Be respectful (especially of your elders)
Be kind
Pay attention
Save money
Chew with your mouth shut
Go to church (oops!)
Read good things
Take care of your belongings
Do the best you can in whatever you do
Study hard (oops again!)
Without question there are more than I have been able to pull from my memory, and without question, you will have your own list. Our mothers have made a tremendous impact on who we are and how we behave. This may be due to something positive, or as a result of something that we heard or observed that gave us reason to go in another direction for ourselves. Either way, thank you's are in order!
Happy Mother's Day!!!