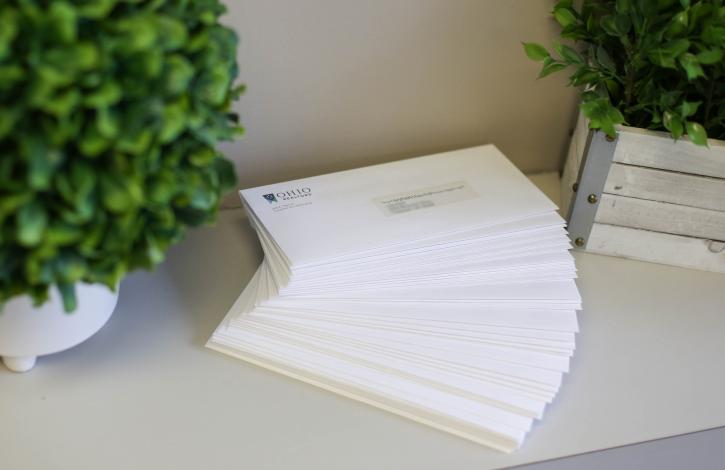 Ohio REALTORS Housing Disaster Relief Fund begins assisting tornado victims
Jun 18, 2019
By Scott Williams, Ohio REALTORS Chief Executive Officer
The work of REALTORS to help rebuild the communities affected by the tornadoes that ripped through Greene, Mercer and Montgomery counties on May 27 is well underway, with the Ohio REALTORS Housing Disaster Relief Fund sending the initial batch of grant checks to 70 residents whose residence were damaged.
The Ohio REALTORS Housing Disaster Relief Fund, which was launched on June 6, has already provided $57,377 in non-repayable grants to residents affected by the storms. Additionally, Ohio REALTORS has received another 164 grant applications since the initial checks were released on June 17.
It's clearly evident that there's a need for help -- as residents are struggling to rebuild their lives following the tornadoes. The Ohio REALTORS Housing Disaster Relief Fund, with the assistance of a grant from the National Association of REALTORS and donations from individual REALTORS and Local Boards/Associations, is providing up to a $1,000 non-repayable grant to qualified applicants. In total, the REALTOR community will be providing more than $325,000 in direct financial relief to affected residents.
The Ohio REALTORS Housing Disaster Relief Fund is helping residents make a mortgage or rent payment on homes damaged by the storms. The funds are providing needed relief at a time of great need, as the following comments indicate:
From a Celina resident -- "We are needing to do a complete rebuild of our home. Due to just purchasing our house in March, we do not have any savings left over for an insurance deductible and a mortgage payment at the same time. We are asking for any help possible."
From a Beavercreek resident -- "Our home is currently not able to be lived in. We are in a hotel until we find a home to rent while we rebuild. The roof lifted...the front entryway blew out...windows were blown out...the front of the house took a massive impact."
From a Trotwood resident -- "Complete loss. Two story home and the tornado took the entire second floor. Roof is caved in and structurally unstable. (Home) needs to be demolished."
There is, unfortunately, a common thread of damaged/destroyed roofs, walls, windows, trees, flooded basements and structural damage in all of the applications we've received. The need is significant and Ohio's REALTOR community is united in trying to provide relief and make a meaningful difference -- with donations to the Ohio REALTORS Housing Disaster Relief Fund already topping $12,500 in less than two weeks since our fundraising effort began. Special thanks to the following Local Boards/Associations for their generous support to the Housing Disaster Relief Fund:
Beaver Creek Association
Columbus REALTORS
Knox County Board
Medina County Board
Midwestern Ohio Association
Toledo Regional Board
Wayne-Holmes Association
Youngstown Columbiana Association
Additionally, the following individual REALTORS and staff members from our Local Board/Associations and Ohio REALTORS have made donations to our relief fund (listed by Board/Association):
(Akron Cleveland Association) Cyndi Kane, Sandy Naragon
(Beaver Creek Association) Ronald Bryer, Linda Courtney, Dale Meller
(Butler-Warren Association) Brad Knapp
(Cincinnati Area Board) Marc Grafton, Sheila Holmes-Howard, Karen Lampert Pizzimenti, Lori Ryan
(Columbus REALTORS) Stan Collins, Michelle Groff, Key Properties Realty Johnstown, Jeannine Marie Kuhns, Barbara Lach, Sue Lusk-Gleich, Chris Reese, Mary Katherine Sunderman
(Dayton REALTORS) Kara Barbara Markworth
(Lake & Geauga Area Association) Sheryl Stanley
(Midwestern Ohio Association) Angela Ann Szaruga
(Ohio REALTORS) Carrie Arblaster, Nikki Arnold, Jenna Bragg, Shauna Brown, Stacey Dawson, Nikki Gasbarro, Carl Horst, Robin Jennings, Garry Moon, Cherie Murray, Peg Ritenour, Sharon Sample, Beth Wanless, Scott Williams
(Wayne-Holmes Association) Jennifer Wiles
(Non-member) Mary Lebeau
Ohio's REALTOR community prides itself on helping to make home happen and on helping to build communities. We are grateful to NAR, along with our partners at Dayton REALTORS and the Midwestern Ohio Association of REALTORS, for their assistance and support in helping those affected by the storms.
CLICK HERE if you would like to make a tax-deductible donation to our Ohio REALTORS Housing Disaster Relief Fund.
Also, if you have a family member, friend or neighbor that was adversely affected, encourage them to CLICK HERE for complete details on our relief fund and to access the application.