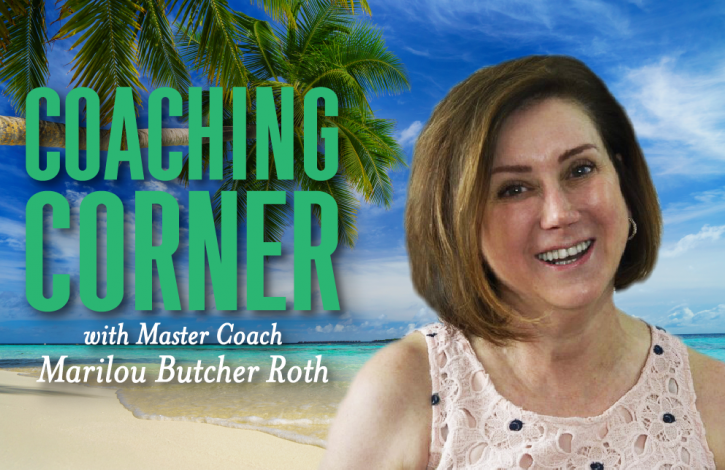 Coaching Corner: Attention all bargain hunters!!!
Aug 28, 2020
By Marilou Butcher Roth, Master Coach
Did the headline get your attention? I certainly hope so because I want to make sure you know what is happening at Ohio REALTORS in September. Usually, we are traveling to attend our Annual Convention -- sometimes to Columbus, sometimes to Cleveland and as we did last year, to Cincinnati. This year is special! And, yes, I am being sarcastic. As we all know, a certain virus is limiting some of what we can do this year, and being in big crowds is one of those things.
However, our genius leadership team and staff are moving our Convention this year from Cleveland as planned, to your very own home! Yes, I know there are parts of going virtual that are not fun, and, there are some perks as well. You will be able to get your cup of coffee and meander to your chosen location in your home (or office) to be a part of this special convention. (PJ's are allowed.)
Now, here is the really cool part -- usually the cost to attend is $199 for full access and $125 for a full day pass. This year, for ONLY $20.20, you can have full access for the entire convention which runs from September 21-25! Yep, you read that correctly -- $20.20!
Some of you attend the Convention every year. For those of you never have attended -- this is such a great opportunity! And, in fact, there's a limited pass that's available at no cost!
For more information, CLICK HERE to see all we're offering virtually and to register.
Watch for the upcoming Coaching Corner posts and I will give you even more fun information. But..you must be registered by September 14...so don't wait!!! See you "there!"
Marilou Butcher Roth is the owner of The MBR Group, a coaching and training company working primarily with REALTORS who have a desire to work and live from a more inspired place. She is also the Broker/Owner of Group REALTORS in Cincinnati. Marilou is a member of the Ohio REALTORS Board of Directors and past chairman of the organization's Communications Committee. Feel free to contact Marilou to see if coaching is right for you.