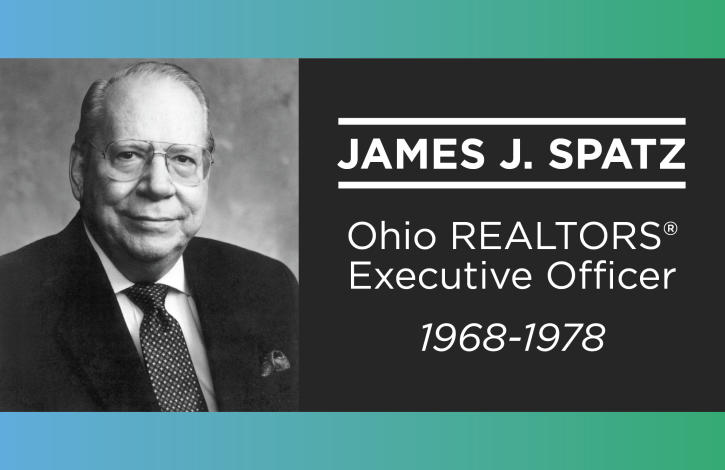 Jim Spatz bestows $124,000 to Ohio REALTORS' Educational Foundation
Nov 16, 2021
Ohio REALTORS Charitable and Educational Foundation Trustees would like to thank the family of James J. Spatz, who served as Executive Officer of Ohio REALTORS from 1968-1978, for a remarkable financial gift of $124,000 in trust to the Foundation for application toward real estate student scholarships.
"Jim's contributions to the real estate industry are countless, as he helped bring innovation and positive change to establish Ohio's legacy as one of the nation's premier REALTOR Associations," said Scott Williams, Chief Executive Officer of Ohio REALTORS. "His family's generous gift to our Charitable and Educational Foundation will ensure that future generations of real estate professionals are equipped to help make the American Dream a reality for all Ohioans."
Ohio REALTORS Charitable and Education Foundation provides scholarship assistance to students pursuing a degree in real estate at four year granting colleges and universities in Ohio. As a 501 3-C organization, the Foundation receives tax deductible donations from members, Local Boards, Associations, and other interested parties for real estate student scholarships and for property related issues in the case of disaster relief. For more information on the Foundation, CLICK HERE.